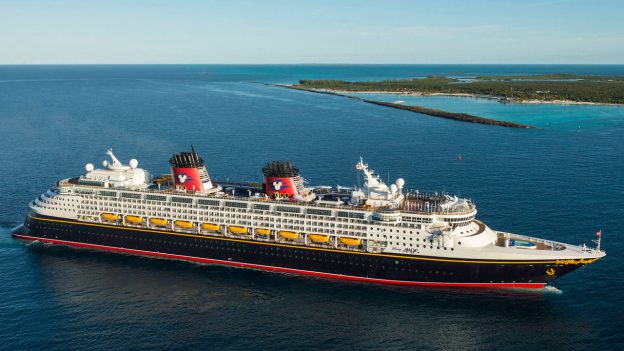 Enjoy while you sail on the clear and bright waters of Florida and take pleasure on your food at the table while enjoying the company of your loved one. You can listen and join the excitement with the live band playing peoples' favorite music. Or you can simply stay outside of the deck and watch every beautiful spot in Florida as you pass slowly by. The place is just a perfect place for family outings and vacations or even business trips. Here are some of the information you may need;
1. Starlite Dining Cruises. With lunch and dinner offered while the ship cruises along the best water views of the coastal Florida, you cannot afford to miss the enjoyment and happiness that Starlite Dining Cruises offers. You have two options which can offer you the same pleasure and excitement. Choose between these two ships;
Starlite Majesty Dining Yacht – this 115-foot ship cruises day and night along the Clearwater and St. Petersburg. With its contemporary designs and ambience, you cannot miss to capture every passing moment together with freshly prepared food and sumptuous choice of entrees. Live entertainment and lively dancing could be just what you are looking for to have a perfect cruise experience in Florida.
Starlite Princess – this is a 107-foot paddlewheeler which can take you to a new perfect experience with its Victorian designs and paddlewheel. Starlite never forgets to offer taste-tempting menus if you are on board either of their two ships. Experience a slow-moving cruise along Daytona Beach Florida and witness every panoramic view.
2. Calypso Queen. It is a triple-decked, 65-foot cruise ship with colorful tropical theme. Aside from its two fully air-conditioned decks, it is adorned with state of the art sound system as well as first class facilities and amenities. Designed to hold 149 passengers, Calypso Queen is approved by the Coast Guard to hold cruises along Clearwater bay and intra-coastal waterways. Foods are great as the ship holds some of the world's finest chefs and cooks to prepare first class cuisine you may have not tried before.
3. Sea Life Safari. If you are on board, you are entitled to have a couple of hours of full enjoyment along the bright waters of Intracoastal waterways. However, for you to be included in the trip, you should call and make reservations as the ship can only hold 30 passengers per trip. If there is a vacant seat, you will be able to get on board even if you are a walk-in; but the chance is thin enough as there are a lot of tourists who want to take part in every trip.
4. Dolphin Racer. For some, this is kind of extreme. But for people who want to race with the dolphins, this is just the perfect cruise. Dolphin Racer Speedboat offers high-speed and exhilarating cruises on the smooth intra-coastal waters in Florida making waves for dolphins to surf. People opt to have their second ride since dolphins will really be riding and racing against the speedboat. You will surely love to see giant mammals jumping and surfing freely as the speedboat passes with large wakes. The cruise will last about an hour and 20 minutes. So, you have plenty of time taking pictures of the dolphins making poses in the air. Don't forget to hold on tight!
To enjoy your vacation you do not need to be in the most expensive and lucrative place on earth. Make the best of you vacation by simply enjoying over simple thing which you cannot ever forget your whole life. Water cruises are by nature romantic and enjoyable with plenty of panoramic views you can encounter as you cherish every passing second. Thus, if you want to have a perfect getaway, choose the cruises which can offer you the experience you want to encounter.